Alumni Highlights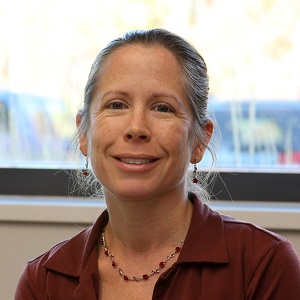 Kelly K. Baker, PhD
After graduating from Dr. Eileen Barry's laboratory, Dr. Baker was a postdoctoral fellow at the Center for Vaccine Development under the mentorship of Myron M. Levine. This experience provided her hands-on training in global health field epidemiology, and an introduction to environmental health, specifically the role of water, sanitation, and hygiene conditions in the transmission of infectious diseases in young children enrolled in the Gates Foundation funded Global Enteric Multicenter Study. She then moved to Accra, Ghana as a Research Assistant Professor at Emory University to oversee the implementation of the Gates Foundation funded SaniPath fecal exposure assessment study. For the last three years, she has been at the University of Iowa as an Assistant Professor in the Department of Occupational and Environmental Health. Dr. Baker is building a two-pronged research program focused on understanding how WASH conditions in low income settings affect environmental exposure of young children to enteric pathogens (the Social Microbes Program) and preterm birth and low infant birth weight outcomes. Her lab's ultimate goal is to identify the most effective intervention approaches to reduce global maternal and child health disease burden. Dr. Baker credits her training in microbiology at UMB for preparing her to develop the environmental microbiology tools that she employs today.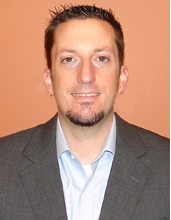 Brian Peters, PhD
I was a member of the inaugural GPILS class (Molecular Microbiology and Immunology, 2006-2010) and completed my dissertation work under the mentorship of Dr. Mark Shirtliff (title: Candida albicans-Staphylococcus aureusdual-species biofilms mediate invasive staphylococcal infection). Immediately after earning my PhD, I began postdoctoral work at LSUHSC in New Orleans, where I began studying fungal-bacterial interactions in the context of host innate immunity. After transitioning to research-track faculty in 2013, I obtained an NIH K22 Career Development Award and began my own laboratory at the University of Tennessee Health Science Center in 2015. My lab continues to focus on fungal pathogenesis, including identifying host and fungal mechanisms contributing to vaginal candidiasis, the most prevalent human fungal infection. Our long-term objective is to develop novel therapeutic agents to more quickly arrest symptomatic and recurrent disease. Since 2008, I have published over 50 peer-reviewed publications in the fields of bacterial and fungal pathogenesis, given 25 national/international talks, received multiple research excellence awards, and obtained multiple NIH research awards (R21 pending with a score of 14).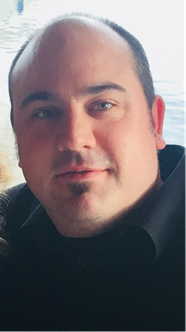 John Teijaro, PhD
My thesis work in the Molecular Microbiology and Immunology program, titled "Dissecting the Protective memory CD4 T Cell Response to Influenza Virus Infection," focused on how memory T cells protect against influenza virus infection. I then joined Dr. Michael Oldstone, a renowned viral immunologist at Scripps Research Institute for postdoctoral training. There I had two fruitful projects, one on controlling virus-induced cytokine production and the other, a complete shift in how we regard type I interferon signaling during persistent virus infection. These findings yielded papers in Science, Cell and PNAS, three NIH grants, and a faculty position at Scripps where I train graduate students and postdocs. The MMI Program was a catalyst for my career and a productive environment for young trainees.