Annual Cancer Biology Research Retreat
11th Annual Cancer Biology Retreat
The 11th Annual Cancer Biology Research Retreat was held virtually on June 8, 2021 via Gather.town and Zoom.
The retreat was planned and organized by the Cancer Biology T32 trainees with the assistance of faculty, Dr. Michele Vitolo and Dr. Toni Antalis. The program included poster presentations by postdoctoral basic researchers and clinical fellows, and graduate students.
The Cancer Biology Research Retreat was a great success with over 170 registrants (19% graduate students, 9% postdoctoral fellows, 43% other researchers, students, and interns, and 29% faculty).
---
Keynote Speakers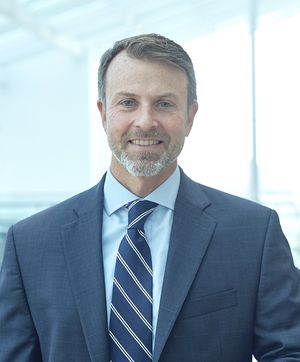 Dr. E. John Wherry
Chair, Department of Systems Pharmacology and Translational Therapeautics
Richard and Barbara Schiffrin President's Distinguished Professor
Director, Institute of Immunology
University of Pennsylvania
For more information regarding our keynote speakers, please click the Keynote Speakers tab above.
---
Career Panel
We also held a Career Panel which highlighted some of the different career paths for our graduate students and postdoctoral fellows. The panel discussed the journey to their current careers, what they do in their roles, and also answered questions from the audience.
Robert Bruno, PhD Associate Professor, Director, Molecular Diagnostics Graduate Certificate Program,
School of Medical Diagnostics & Translational Sciences, Old Dominion University
Benjamin Emanuel, PhD
Associate Director, Epidemiology, AstraZeneca
Edward H. Cho, PhD
Co-Founder/CSO, Spin Bio
Chief of Staff R&D, Detect
Poster Presentation Winners
Cancer Biology Research Retreat Organizing Committee
Hadley Bryan
Talia Guardia
Trevor Mathias, M.S.
Cherly Brandenburg, Ph.D.
Shannon Hilton, Ph.D.
Forat Lutfi, M.D.
Courtney Mason, Ph.D.
Warren Naselsky, M.D.
Guillermo Rivell, M.D.
Ace St John, M.D.
Michele Vitolo, PhD, Faculty Advisor
Toni Antalis, PhD, Faculty Advisor
Jennifer Aumiller, MEd, Director, GPILS/OPS Career and Professional Development and Office of
Postdoctoral Scholars
Renee Cockerham, PhD, Program Manager, GPILS/OPS Career and Professional Development
and Office of Postdoctoral Scholars
Chelsea Rosenberger, Academic Services Specialist, Molecular Medicine Program, GPILS
Leanne Simington, UMGCCC Contract and Grants Coordinator
Keynote Speakers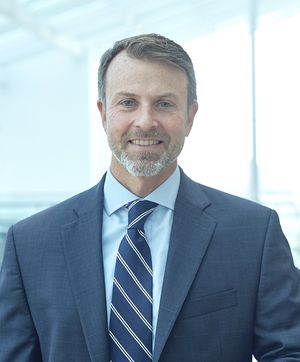 Dr. E. John Wherry
Dr. Wherry received his B.S. from Pennsylvania State University in 1993 and his Ph.D. in Immunology from Thomas Jefferson University in 2000 under the mentorship of Laurence C. Eisenlohr. After completing his postdoctoral fellowship with Dr. Rafi Ahmed at Emory University, he joined The Wistar Institute as an Assistant Professor where he remained until 2010. He then joined the Department of Microbiology at the University of Pennsylvania's Perelman School of Medicine. He served as the Chair of the Immunology Graduate Group (IGG) from 2011-2013 and remains on the IGG Executive Committee. In 2012, he was appointed as Director of the Institute for Immunology (IFI).
Dr. Wherry was named the inaugural Richard and Barbara Schiffrin President's Distinguished Professor in 2017. A year later, he was appointed as chair of the Systems Pharmacology and Translational Therapeutics Department. Dr. Wherry is the recipient of multiple awards, honors and grants. A few of which include being selected as one of "America's Young Innovators – 37 under 36" by the Smithsonian magazine and receiving the Sharp Award via the Stand Up To Cancer campaign. Additionally, he has coauthors over 230 manuscripts in high impact journals such as Science, Nature and Nature Immunology.
A major goal of Dr. Wherry's laboratory is to understand the fundamental biology of T cell exhaustion during chronic infections and cancer. His work has defined the nature of T cell exhaustion including altered function, limited responses to antigen restimulation, high co-expression of inhibitory receptors such as PD-1, and a characteristically distinct transcriptional program. His work has defined the importance of limited protective capacity of these cells during infection and cancer and uncovered the pathways involved in re-invigorating these cells by checkpoint blockade.
A second major focus of his lab is to use knowledge of fundamental immune biology, including ofexhausted T cells, but also follicular helper T cells and B cells, to perform high dimensional immune profiling in human disease. By applying these approaches to immune oncology, his lab was the first toidentify exhausted T cells as the major responding cell type in human cancer patients receiving PD-1 blockade treatment. His goal is to use such approaches to define the baseline and disease associated features of overall immune health and use the information to interrogate individual responses to therapeutic interventions.
Overall, his laboratory uses many high dimensional immune profiling approaches, genomics including RNA-seq, scRNA-seq, ATA-seq, scATAC-seq, other epigenetic profiling approaches, high dimensional imaging (CODEX) and rests on a strong foundation of computational biology and informatics.
---