Program Tracks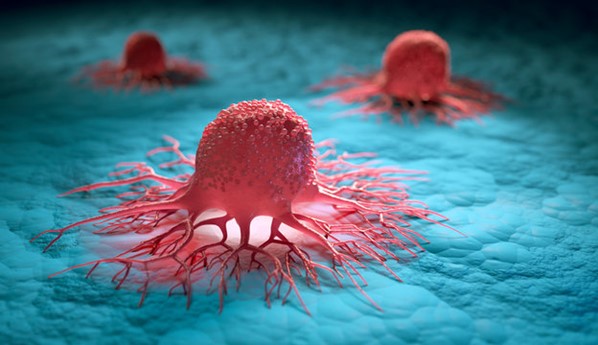 The Cancer Biology research track offers an exciting and stimulating academic environment in which to pursue interdisciplinary cancer research utilizing cutting edge technologies. Our students strive to make profound basic science discoveries that will lead to the next generation of sensitive diagnostics and specific therapeutics.
The primary objective of the Cancer Biology graduate track is to provide students with a strong educational experience combined with modern research training that will enable them to make significant contributions to the understanding of this complex disease. The curriculum is designed to provide a broad understanding of the molecular, genetic, cell biological and pathobiological aspects of cancer, in addition to a grasp of the current state of clinical cancer diagnosis and treatment. Built into the program are mechanisms to ensure that our graduates are effective communicators, good public speakers and writers. A Cancer Biology Research Retreat is held annually. This forum provides an opportunity for graduate students, postdoctoral and clinical research fellows, young investigators and faculty involved in cancer research to interact and share research ideas and techniques in an informal and relaxed environment.
The University of Maryland Marlene and Stewart Greenebaum Comprehensive Cancer Center, its core facilities, researchers and physicians provide a state-of-the-art environment for conducting both basic and clinical cancer research.
Potential and current Cancer Biology Track students should also visit our Cancer Biology T-32 Training Program website.
Please feel free to contact the track leader of this research track with any questions that you have.
Areas of Research
Cancer is a complex disease with multiple steps in its pathogenesis and variability depending on the tissue of origin. Our understanding of cancer has reached new heights with the discovery of fundamental aspects of cell and molecular biology combined with advances in our understanding of the process of tumorigenesis. Discoveries in the identification of oncogenes and tumor suppressor genes, pathways of DNA damage and repair, cell cycle regulation, growth regulatory factors and cytokines, and the development of new therapies have provided exciting new insights into the basic biology of cancers and new ways to fight cancer. Technological advancements in genomics, proteomics, and tissue arrays have refined cancer diagnosis, leading to the development of successful cancer chemotherapies and immunotherapies based on the knowledge of specific molecular targets.
Research Focus Areas Include:
Brain Cancer
Breast cancer
Prostate cancer
Leukemia & lymphoma
Radiation-induced cancers
Cytokine & growth factor biology
Hormonal control of tumor growth
Molecular & structural biology
Mechanisms of signal transduction

DNA replication, damage & repair
Carcinogenesis
Tumor suppressor genes
Genome instability & genetic mutations
Cancer genetics
Apoptotic cell death
Tumor invasion & metastasis
Proteases & tumor biology
Cytoskeleton & cell motility
Viral & cellular oncogenes

Tumor Angiogenesis & Inflammation
Cancer drug resistance
Cancer stem cells
Tumor immunology & immunotherapy
Diagnostic & prognostic markers
Experimental therapeutics
Note: this list is not an all inclusive list of the research being conducted.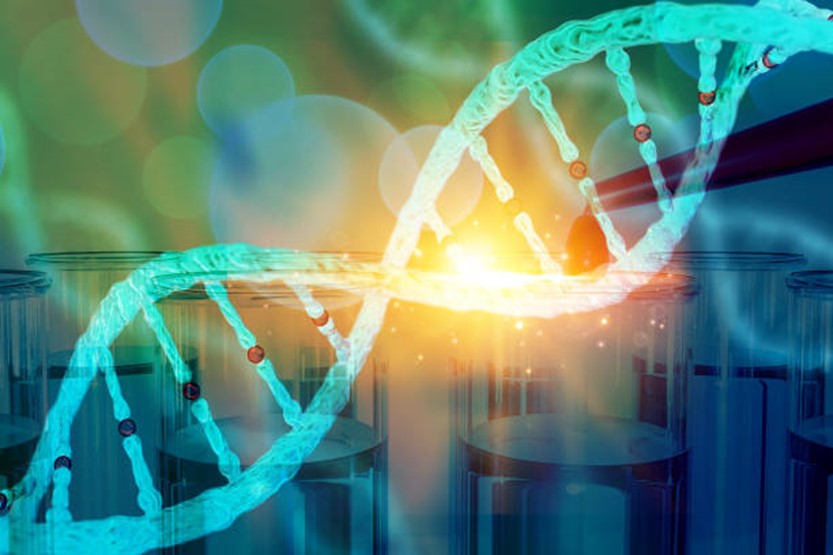 Recent advances in next-generation DNA sequencing and bioinformatics are transforming the biomedical sciences. These technologies are being used to sequence and analyze genomes at unprecedented rates and we are rapidly approaching an era in which human genome sequences will be used routinely to diagnose diseases and predict the future health of individuals. The Genome Biology Track of the Molecular Medicine Program offers doctoral training in this rapidly-evolving area. This track is part of a campus-wide graduate program, with participating faculty drawn from diverse departments, centers, and institutes at the University of Maryland, Baltimore. Fourteen members of our faculty are affiliated with the Institute for Genome Sciences (IGS), which has established an exceptional environment for conducting genomics and computational biology studies on campus. The IGS has made significant investments in genome sequencing platforms (Sanger, 454, Illumina HiSeq, and PacBioRS) and an extensive computational grid. Students can gain hands-on experience with these tools and learn how to apply these platforms to biological questions. Affiliated faculty study a range of research topics with an emphasis on exploring questions related to human health and disease.
Please feel free to contact the track leader of this research track with any questions that you have.
Faculty interests include:
Cancer genomics Tumor genome and transcriptome sequencing; genome mutagenesis, instability and repair; tumor suppressors and oncogenes; gene networks; signaling pathways; genomics-based drug discovery and treatment
Human genomics Human genome and transcriptome sequencing; genetic variation; GWAS studies; predictive health and personalized medicine
Microbial genomics The human microbiome in health and disease; pathogenic microorganisms (including yeast and bacteria); host/pathogen interactions; archaea; extremophiles; viruses & phages; bioterrorism
Model organism genomics Studies conducted in yeast, flies, worms, and mice exploiting the outstanding genomics resources that have been developed for these organisms (genome sequences, gene annotations, gene knockout collections, plasmid collections, etc.)
Evolutionary and comparative genomics Sequence comparisons across species to study gene, protein, and genome evolution
Genetics, molecular biology, biochemistry Basic molecular processes surrounding gene and genome function such as RNA transcription, gene regulation, DNA damage and repair, DNA folding/packaging, and chromosome function
Note: this list is not an all inclusive list of the research being conducted.
Molecular & Cellular Physiology & Pharmacology Track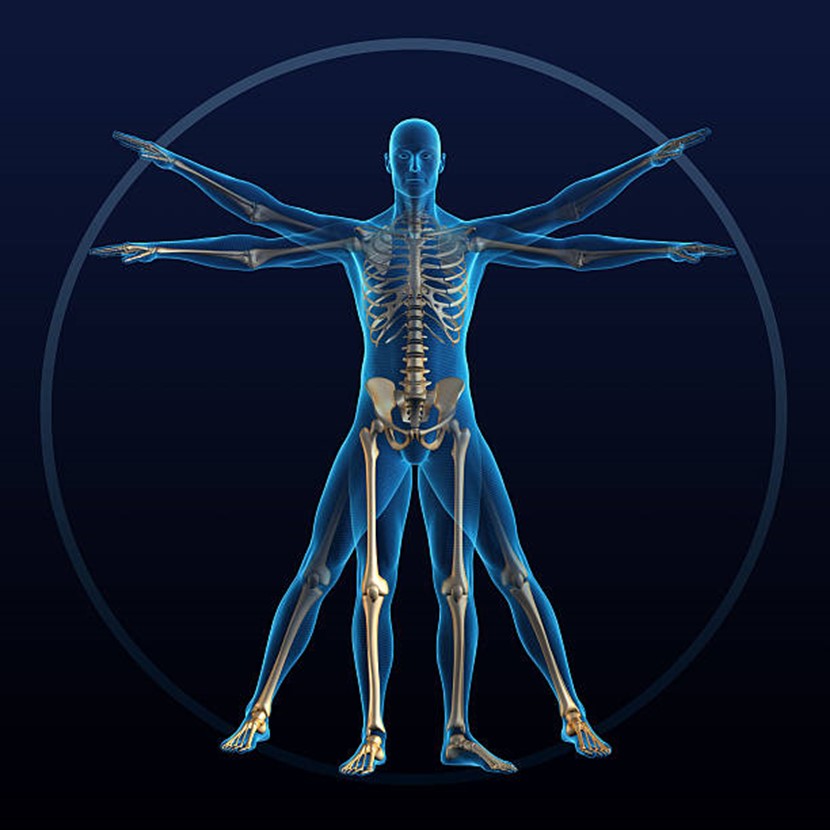 This innovative program is specifically tailored to train the next generation of biomedical scientists to translate their molecular discoveries into broader, clinically relevant principles. Course work is designed to foster an integrative understanding of modern biomedical science. Thesis research projects combine modern tools of molecular and cellular biology with post-genomic strategies and state-of-the-art physiological techniques to illuminate key physiological or pathophysiological mechanisms. Our research programs are vertically integrated, offering opportunities to study how genes operate at molecular, cellular and organ-systems levels and elucidate how diseases are initiated and influenced by genetic variation and environmental stresses.
Our goal is to provide students with knowledge, research expertise and critical & creative thinking skills to solve the most important questions in modern physiology. Developing skills to integrate information from genetics, molecular-cell biology and physiology to elucidate the molecular basis of human disease is a unique characteristic of the program. After the first semester core class, Mechanisms in Biomedical Sciences, students take two additional courses, Physiological Basis of Molecular Medicine and Topics in Molecular Medicine. Here, they gain an advanced, up-to-date understanding of molecular cell biology, physiology and the molecular basis of human disease while becoming versed in modern methods of biomedical science. The focused nature of the required course work allows students to design a flexible, elective program of study that ideally matches their training needs and career goals.
Please feel free to contact the track leader of this research track with any questions that you have.
Areas of Research
Our faculty represent a select group who operate especially strong research programs, have excellent track records as mentors, and offer vibrant laboratories for you to do your thesis work. Many are internationally recognized for their seminal contributions in their fields. The opportunity to investigate fundamental physiological processes at the cell and molecular level with state-of-art methodologies and, then, apply them to an understanding of human physiology and disease is a distinctive asset of the program.
| | |
| --- | --- |
| Brain development and behavior | Muscle Biology and Muscular Dystrophy |
| Cardiac Biology, Heart Failure & Cardiac Arrhythmias | Protein and Vesicle Trafficking |
| Electrophysiology, Biochemistry and Pharmacology of Ion Channels | Receptors, G-protein coupled and Receptor Tyrosine Kinases |
| G.I. And Mucosal Biology, Inflammatory Bowel Disease | Reproductive Biology |
| Gene Regulation | Signal Transduction Mechanisms |
| Hypertension | Stem cell biology and therapy |
| Intracellular Calcium Signaling | Stroke |
| Ion Channels in Arrhythmias & Disorders of Excitability and Salt Balance | Synaptic transmission and epilepsy |
| Kidney & Epithelial Biology and Pathophysiology | Synaptic transmission and neuronal plasticity |
| Membrane Biology | Systems Biology and Integrative Physiology |
| Metabolism and Endocrinology, Diabetes and Obesity | Transgenic models of human disease |
| Molecular Mechanisms of Alzheimer Disease & Neurodegeneration | Vascular Biology, arthrosclerosis and stroke |
| Molecular modeling and X-ray crystallography | |
Note: This is not an all inclusive list of research being conducted.