Cancer Biology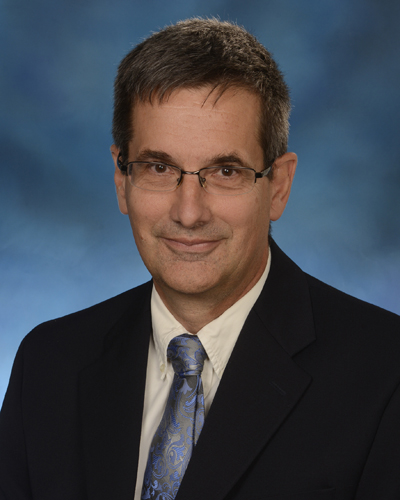 The Cancer Biology research track offers an exciting and stimulating academic environment in which to pursue interdisciplinary cancer research utilizing cutting edge technologies. Our students strive to make profound basic science discoveries that will lead to the next generation of sensitive diagnostics and specific therapeutics.
The primary objective of the Cancer Biology graduate track is to provide students with a strong educational experience combined with modern research training that will enable them to make significant contributions to the understanding of this complex disease. The curriculum is designed to provide a broad understanding of the molecular, genetic, cell biological and pathobiological aspects of cancer, in addition to a grasp of the current state of clinical cancer diagnosis and treatment. Built into the program are mechanisms to ensure that our graduates are effective communicators, good public speakers and writers. A Cancer Biology Research Retreat is held annually. This forum provides an opportunity for graduate students, postdoctoral and clinical research fellows, young investigators and faculty involved in cancer research to interact and share research ideas and techniques in an informal and relaxed environment.
The University of Maryland Marlene and Stewart Greenebaum Comprehensive Cancer Center, its core facilities, researchers and physicians provide a state-of-the-art environment for conducting both basic and clinical cancer research.
Potential and current Cancer Biology Track students should also visit our Cancer Biology T-32 Training Program website.
Please feel free to contact the track leader of this research track with any questions that you have.
Areas of Research
Cancer is a complex disease with multiple steps in its pathogenesis and variability depending on the tissue of origin. Our understanding of cancer has reached new heights with the discovery of fundamental aspects of cell and molecular biology combined with advances in our understanding of the process of tumorigenesis. Discoveries in the identification of oncogenes and tumor suppressor genes, pathways of DNA damage and repair, cell cycle regulation, growth regulatory factors and cytokines, and the development of new therapies have provided exciting new insights into the basic biology of cancers and new ways to fight cancer. Technological advancements in genomics, proteomics, and tissue arrays have refined cancer diagnosis, leading to the development of successful cancer chemotherapies and immunotherapies based on the knowledge of specific molecular targets.
Research Focus Areas Include:
Brain Cancer
Breast cancer
Prostate cancer
Leukemia & lymphoma
Radiation-induced cancers
Cytokine & growth factor biology
Hormonal control of tumor growth
Molecular & structural biology
Mechanisms of signal transduction

DNA replication, damage & repair
Carcinogenesis
Tumor suppressor genes
Genome instability & genetic mutations
Cancer genetics
Apoptotic cell death
Tumor invasion & metastasis
Proteases & tumor biology
Cytoskeleton & cell motility
Viral & cellular oncogenes

Tumor Angiogenesis & Inflammation
Cancer drug resistance
Cancer stem cells
Tumor immunology & immunotherapy
Diagnostic & prognostic markers
Experimental therapeutics
Note: this list is not an all inclusive list of the research being conducted.