Annual Cancer Biology Research Retreat
13th Annual Cancer Biology Retreat
The 13th Annual Cancer Biology Research Retreat was held on June 12, 2023 on the UMB campus in the newly renovated Leadership Hall and the surrounding MSTF Atrium.
The retreat was planned and organized by the Cancer Biology T32 trainees with the assistance of faculty, Dr. Michele Vitolo and Dr. Toni Antalis. The program included poster presentations by postdoctoral basic researchers and clinical fellows, and graduate students.
The Cancer Biology Research Retreat was a great success with almost 100 registrants (28% graduate students, 19% postdoctoral fellows, 25% other researchers, students, and interns, and 28% faculty).
---
Keynote Speakers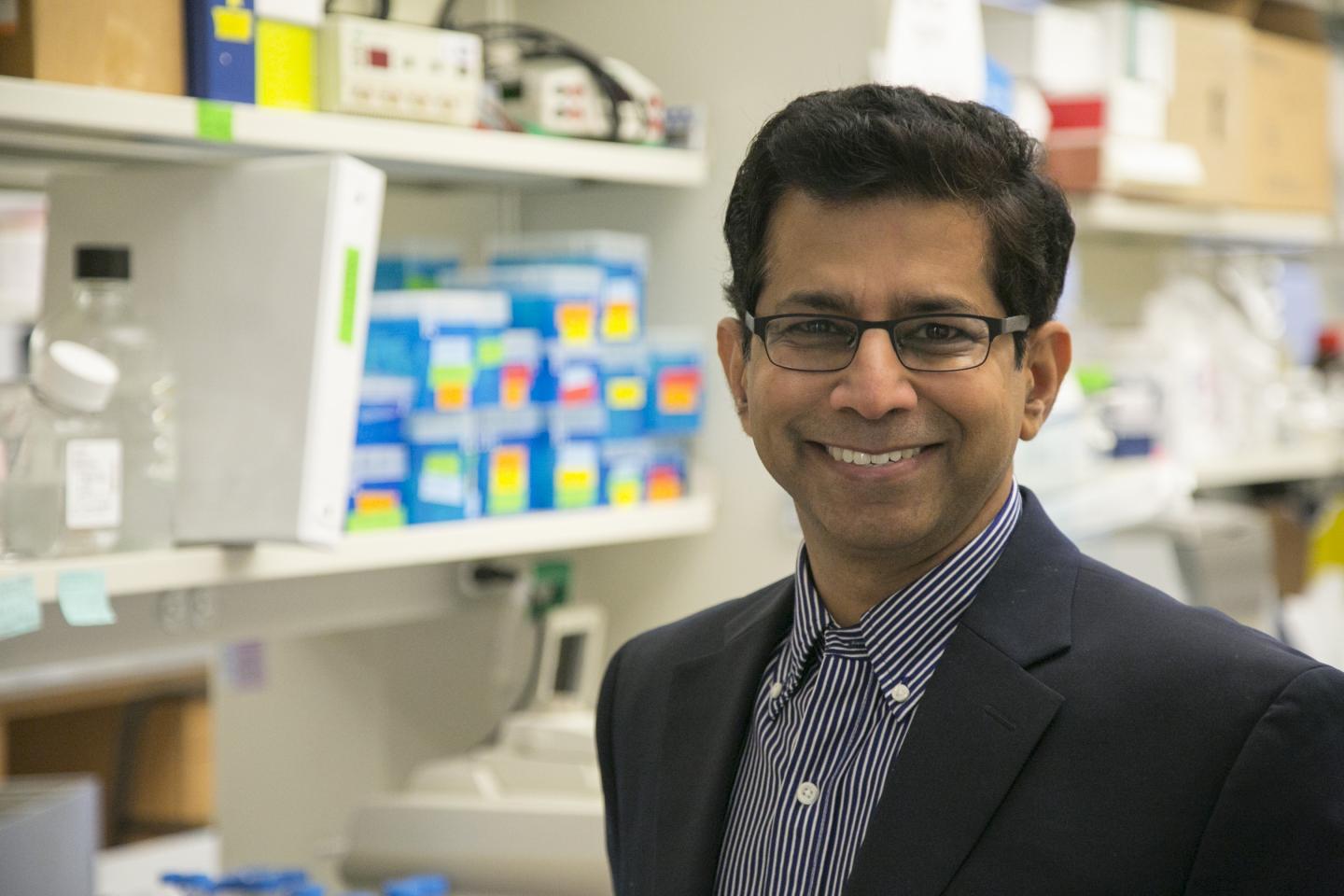 Dr. Senthil K. Muthuswamy

Director, Cell Biology Program, Cancer Center, Co-Chief Division of Translational Research and Technology Innovation
Associate Professor Departments of Medicine and Pathology Beth Israel Deaconess Medical Center Harvard Medical School Boston, MA
For more information regarding our keynote speakers, please click the Keynote Speakers tab above.
---
Poster & Presentation Winners
Outstanding Poster & Oral Presentation Winners
Predoctoral Posters:
Bryan Bahoua (AM Session)
Kanwal Mahmood Hameed (PM Session I)
Matthew Eason & Elizabeth Hill (PM Session II)
Postdoctoral Poster Presentations:
Dr. Jin Hee Chang (AM Session)
Dr. Subhendu Roy Choudhury (PM Session)
Postdoctoral Oral Presentations:
Dr. Emmanuel Asiedu (PM Session)
Prizes:
$50 cash prizes sponsored by the University of Maryland BioPark and the Office of Research and Development (ORD)
Cancer Biology Research Retreat Organizing Committee
Kanwal Mahmood Hammed (co-chair)
Makenzy Mull (co-chair)
Emmanuel Asiedu
Matthew Eason
Elizabeth Hill
Christopher Krauss, PhD
Jake (Yuchen) Liu, MD
JJ Newland, MD
Michele Vitolo, PhD, Faculty Advisor
Toni Antalis, PhD, Faculty Advisor
Morgan Rogers, Events Coordinator, Grant and Contracts, UMGCCC
Tierra Johnson, Academic Services Specialist, CRTEC, UMGCCC
Chelsea Leonard, Academic Services Specialist, Molecular Medicine Program, GPILS
Keynote Speakers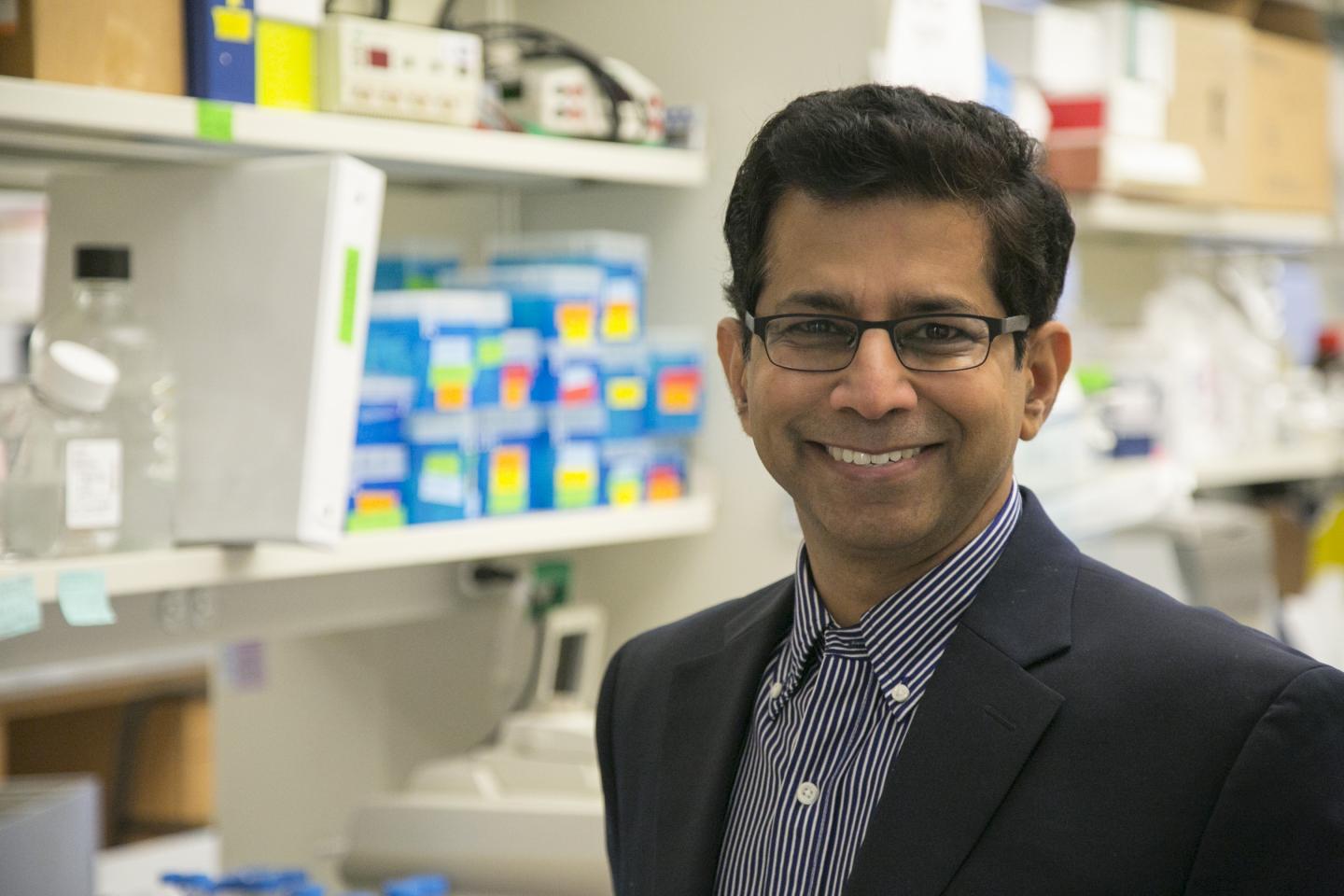 Dr. Senthil K. Muthuswamy
Dr. Muthuswamy received his Ph.D. from McMaster University, Canada, and did his postdoctoral fellowship with Joan Brugge at Harvard Medical School. In 2001, he began his independent faculty position at Cold Spring Harbor Laboratory in New York and subsequently moved to Princess Margaret Cancer Centre in Toronto. In 2015, he joined the Department of Medicine and Cancer Center at Beth Israel Deaconess Medical Center at Harvard Medical School, where he served as the Director of the Cell Biology Program.

Dr. Muthuswamy is a recipient of the Rita Allen Scholar Award, V Foundation Scholar Award, U.S. Army Era of Hope Scholar Award, Lee K. and Margaret Lau Chair in Breast Cancer Research, and the Canadian Society of Biochemistry and Molecular & Cellular Biology Young Scientist Award for research achievements.
Dr. Muthuswamy takes a "microscope-to-stethoscope" approach that combines basic cell biology with co-clinical studies that help tailor treatment for cancer patients. His laboratory was among the first to employ three-dimensional cell culture (organoids) to bridge the gap between growing cells as a flat monolayer and tumors growing in vivo. Organoids are mini-tumors that can be grown in the lab while also replicating the complexity of tissues in the body. His research uses patient tumor organoids for personalizing cancer treatment, investigating metastatic cancer progression, understanding how cell polarity proteins regulate development of drug resistance aiming to develop new immune-oncology treatments and identify new biomarkers.
---