Genome Biology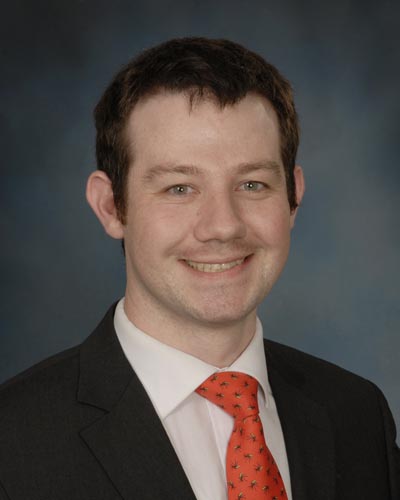 Recent advances in next-generation DNA sequencing and bioinformatics are transforming the biomedical sciences. These technologies are being used to sequence and analyze genomes at unprecedented rates and we are rapidly approaching an era in which human genome sequences will be used routinely to diagnose diseases and predict the future health of individuals. The Genome Biology Track of the Molecular Medicine Program offers doctoral training in this rapidly-evolving area. This track is part of a campus-wide graduate program, with participating faculty drawn from diverse departments, centers, and institutes at the University of Maryland, Baltimore. Fourteen members of our faculty are affiliated with the Institute for Genome Sciences (IGS), which has established an exceptional environment for conducting genomics and computational biology studies on campus. The IGS has made significant investments in genome sequencing platforms (Sanger, 454, Illumina HiSeq, and PacBioRS) and an extensive computational grid. Students can gain hands-on experience with these tools and learn how to apply these platforms to biological questions. Affiliated faculty study a range of research topics with an emphasis on exploring questions related to human health and disease.
Please feel free to contact the track leader of this research track with any questions that you have.
Faculty interests include:
Cancer genomics Tumor genome and transcriptome sequencing; genome mutagenesis, instability and repair; tumor suppressors and oncogenes; gene networks; signaling pathways; genomics-based drug discovery and treatment
Human genomics Human genome and transcriptome sequencing; genetic variation; GWAS studies; predictive health and personalized medicine
Microbial genomics The human microbiome in health and disease; pathogenic microorganisms (including yeast and bacteria); host/pathogen interactions; archaea; extremophiles; viruses & phages; bioterrorism
Model organism genomics Studies conducted in yeast, flies, worms, and mice exploiting the outstanding genomics resources that have been developed for these organisms (genome sequences, gene annotations, gene knockout collections, plasmid collections, etc.)
Evolutionary and comparative genomics Sequence comparisons across species to study gene, protein, and genome evolution
Genetics, molecular biology, biochemistry Basic molecular processes surrounding gene and genome function such as RNA transcription, gene regulation, DNA damage and repair, DNA folding/packaging, and chromosome function
Note: this list is not an all inclusive list of the research being conducted.