Entrepreneurship and Communication Tracks for Doctoral Students
About
Graduates of PhD programs will find more job opportunities in more fields than ever before. However, the job market is rapidly becoming more competitive.
To address this, GPILS students can receive additional specialized training to better prepare them for careers in industry, government, science communication fields, and to enhance the skills they already have to make them more competitive for postdoctoral fellowships and faculty positions.
Students who complete all requirements will graduate with their doctorate and either a certificate in Scientific and Medical Entrepreneurship or Scientific Communication.
Course Work
The certificate requires 12 credit hours made up of 4 8-week long classes.
All coursework is completed online, and the certificates can be completed in one academic year or can be spread out over several years.
Classes
| | |
| --- | --- |
| Entrepreneurship Track | Medical and Scientific Communication Track |
| Creating IP in a Research Institution (INNO 791) | Science Communication Principles (MHS 603) |
| Building an IP-based Venture (INNO 630) | Scientific Writing and Publishing (MHS 607) |
| Creating Value in an IP-based Venture (INNO 632) | Writing Proposals and Grants (MHS 637) |
| Monetizing the IP-based Venture (INNO 634) | Science Communication with Diverse Audiences (MHS 627) |
Timeline

Program Eligibility
All GPILS PhD students are eligible to join one of these certificate programs at any point over the course of their degree. Students must meet the following requirements prior to beginning coursework:
Have discussed the logistics, workload, objectives, and expectations of the certificate tracks with the track director.
Be in good academic standing with a 3.0 GPA or better.
Must be a PhD Candidate per their PhD program's standards
Have approval from their research mentor.
Have approval from their PhD program director.
Students should declare their intent to join one of the certificate tracks as early in their degree as possible by contacting Philip Iffland, PhD.
Contact the Certificate Director for More Information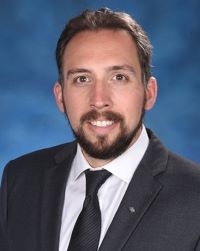 Philip H. Iffland II, PhD
Assistant Professor, Department of Neurology
Director, Entrepreneurship and Communication Certificate Tracks
piffland@som.umaryland.edu